How to become President
How to become President is primarily intended to educate children about the basics of the election process by introducing relevant vocabulary and concepts in a light, humorous and engaging way. It is not a dry recitation of rules and procedures; it provides a glimpse of the passions and sentiments surrounding elections without delving into political differences. The book is written within the paradigm of fables, a well-established educational model that has been used by our ancestors from around the world for thousands of years to teach children. Through the use of characters, the book demonstrates which personal qualities and skills, such as resilience, self-control, and a balanced, well-reasoned debating style, can lead to success and what personal weaknesses can lead to failure.
We all hope that our future generations will be wise and just. We all do our best to provide them with the knowledge they need to achieve that goal.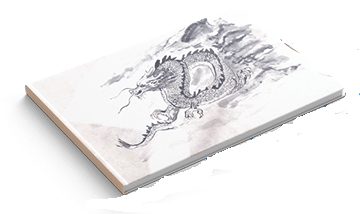 A caterpillar who wanted to become a dragon
A caterpillar who wanted to become a dragon is a book in progress. The text is complete, but the author is working on illustrations. It is a story that contains a touch of envy, a whole lot of awe, a good deal of mentorship for children, and the inevitable metamorphosis.
The idea of the book was born out of a playful, dramatic improvisation between a mother and a daughter. The book tangentially covers such important subjects as nutrition, healthy eating, and exercise, but in a way that is non-didactic, humorous, and open to dramatic interpretation by the adult reader. A lot of attention is paid to multi-dimensional character development and the liveliness of the dialogue.
The story was read to a 6-year-old boy who lives next door to the author:
"I eat green leaves too, like spinach, and they are crunchy!"